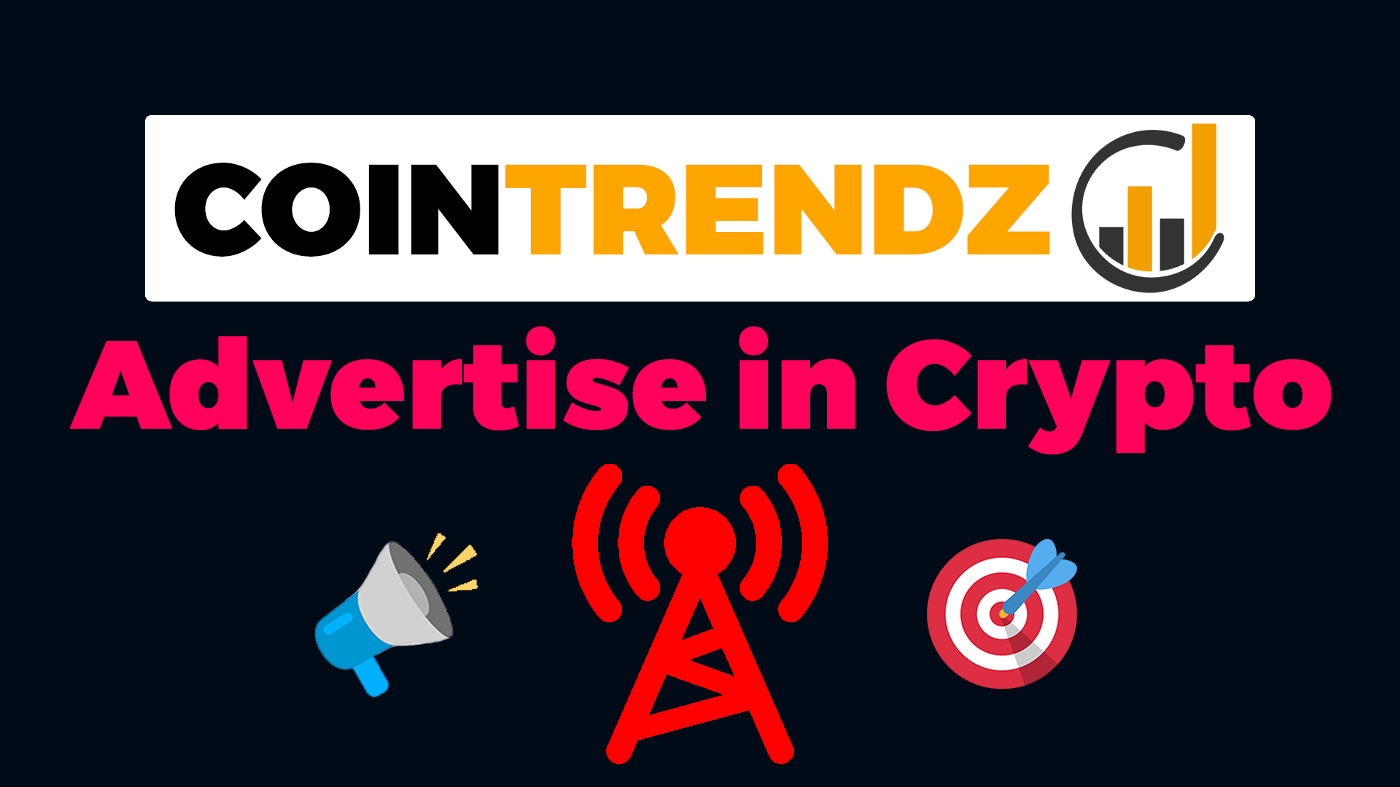 Looking for a unique way to promote your crypto project, ICO, airdop, paid group, website or affiliate link? CoinTrendz Crypto Ads got you covered. Reach more than 150'000+ crypto enthusiasts across our network of free crypto telegram channels and twitter.
How do CoinTrendz Crypto Ads work?
CoinTrendz has a large network of Crypto Telegram Channels and Twitter profiles with thousands of interested crypto followers. We are a fast growing Crypto Community with a highly targeted niche audience. This wide reach of CoinTrendz can be used to put your Crypto Project into the spotlight and promote it in front of a crypto-interested audience. Get highly targeted leads by using our Crypto Ad Services.
Below we will show you all our Crypto Telegram Channels and Twitter, which offer different kind of Ad campaigns to fit your needs.
Telegram Channels
CoinTrendz Main Channel: https://t.me/cointrendz
CoinTrendz Whale Hunter: https://t.me/cointrendz_whalehunter
CoinTrendz Pump Detector: https://t.me/cointrendz_pumpdetector
CoinTrendz Wall Monitor: https://t.me/cointrendz_wallmonitor
CoinTrendz Margin Sniper: https://t.me/cointrendz_marginsniper
Twitter
CoinTrendz on Twitter: https://twitter.com/cointrendz
Telegram Crypto Ad Example
Publish catchy, call-to-action Ads! Create Modern, Catchy Ads with Bold-Text, Emojis, Images, Buttons and more. CoinTrendz offers multiple Crypto Advertisement options, highly customizable according to your needs. We can publish single posts or also AD campaigns that last a week or longer.
Below you can see an example, how a Telegram Crypto Ad can look like in one of our Crypto Channels. If you have any special wishes, just let us know!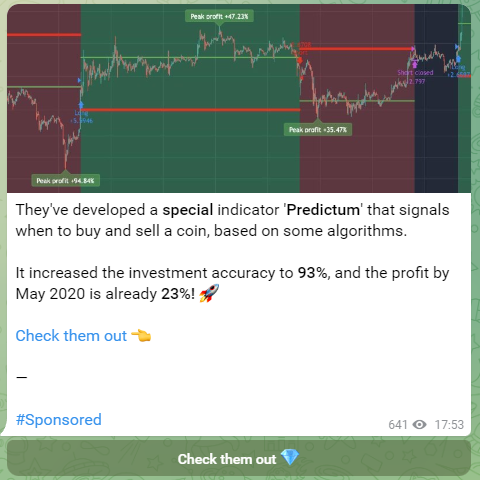 Learn more about CoinTrendz Advertisements: https://CoinTrendz.com/advertise
Which payments methods are accepted?
For our Crypto Ad campaigns we accept payments in cryptocurrencies like BTC, ETH, BNB or USDT. Click on the button below to contact us and get an offer for all your Crypto Advertisement needs.