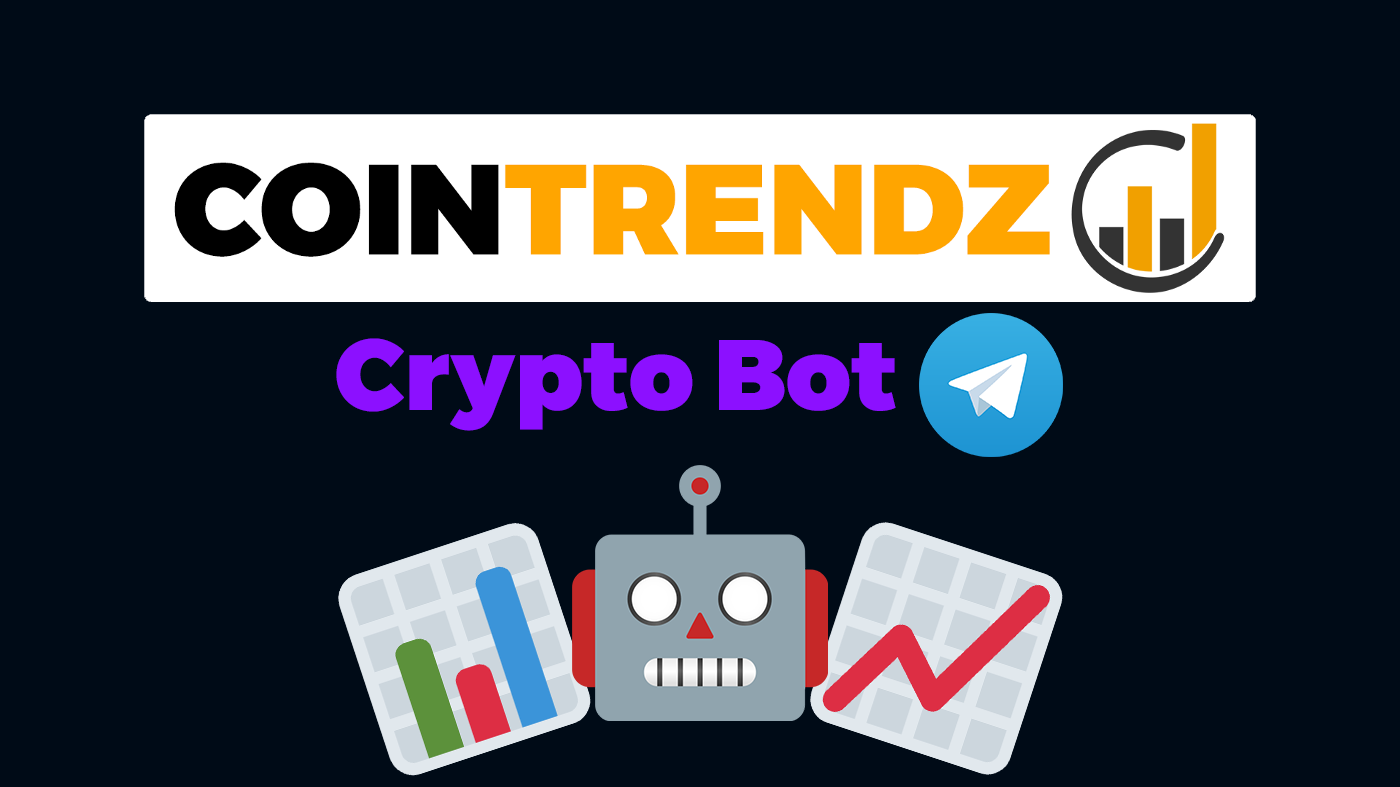 In this article we are going to show you the #1 best Crypto Market Bot on Telegram called CoinTrendzBot. We show you how it can be helpful and why you should use it in your daily crypto trading routine.
What is a Crypto Telegram Bot?
A Crypto Telegram Bot is a software on the Telegram Messenger App, which is always online and helps you to make crypto trading easier. Our Crypto Telegram Bot can provide you with all the Crypto Price Information, Signals, Coin Charts and Technical analysis you need. Use a Telegram Crypto Bot to gain access to realtime information about the cryptocurrency markets and act quickly on upcoming trading opportunities.
CoinTrendzBot is one of the Best Crypto Telegram Bots with the most commands/features which can be used for free. These commands will let you check Crypto Prices, Crypto Charts, Technical Analysis, Volume Information and more. Use these commands in your Crypto Trading Groups or via Direct Message on Telegram. Our Telegram Bot has been created with the goal to make your crypto trading more profitable and to get a better/faster overview of what is happening in the crypto markets. It's not just a simple Telegram Crypto Price Bot, but offers a bunch of exclusive commands to maximize your crypto trading experience.
Can I use this CoinTrendz Telegram Bot for free?
The CoinTrendz Crypto Bot can be used for 100% free for most commands. You can even add it to your crypto trading telegram groups, without any cost. If you would like to have an ad-free experience and all the extra "pro" commands, upgrade to the CoinTrendzBot Pro Version here.
CoinTrendz Crypto Telegram Bot Features
Below are some commands, which can be used on @CoinTrendzBot. For a full list of all commands, please type "/help" when chatting with the Bot.
/p – Display Price Information of a Crypto Coin
/c – Display TradingView Chart of a Coin
/ta – Technical Indicator and Analysis of a Coin
/ideas – Show the latest and hottest Tradingview Ideas
/desc – Description of a Cryptocurrency
/ath – Show Coin's All-Time-High
/best – Best Performing Coins of past 24h
/sentiment – Show current Crypto Sentiment (Fear&Greed Index)
/index – Top 100 Coins by Marketcap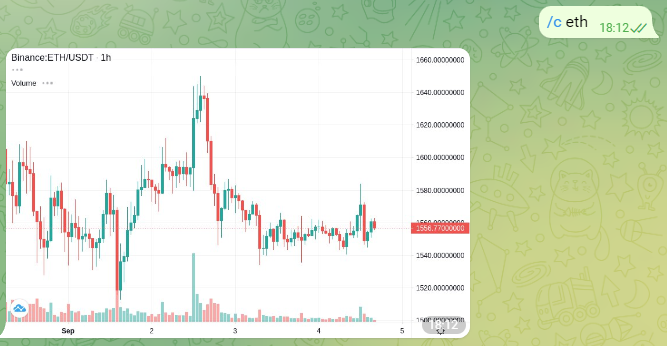 There are a lot more commands than the ones shown above, just try it out yourself and chat with @CoinTrendzBot!
More Info on the CoinTrendz Bot Page: https://CoinTrendz.com/bot
Use CoinTrendz Crypto Bot in your Telegram Group
Add our Telegram Crypto Bot @CoinTrendzBot to your telegram groups and use it together with your friends! You can simply add our Crypto Bot to a Telegram Group, the same way as you would add a friend. Everyone that is a member of the group, can then use the crypto market bot without having to DM him! 100% free!
CoinTrendz Bot Pro Version
CoinTrendzBot Pro is the exlusive "pro" version of the famous Crypto Telegram Bot @CoinTrendzBot. This Pro Version comes without ads and gets you access to extra commands. You can upgrade an entire group, so everyone in the group gets to experience the Pro Version OR you can upgrade your personal private chat. Enjoy an ad-free experience and get access to exclusive pro-only CoinTrendzBot Command!
How to Upgrade to Pro
DM @CoinTrendzBot on Telegram and type /pro.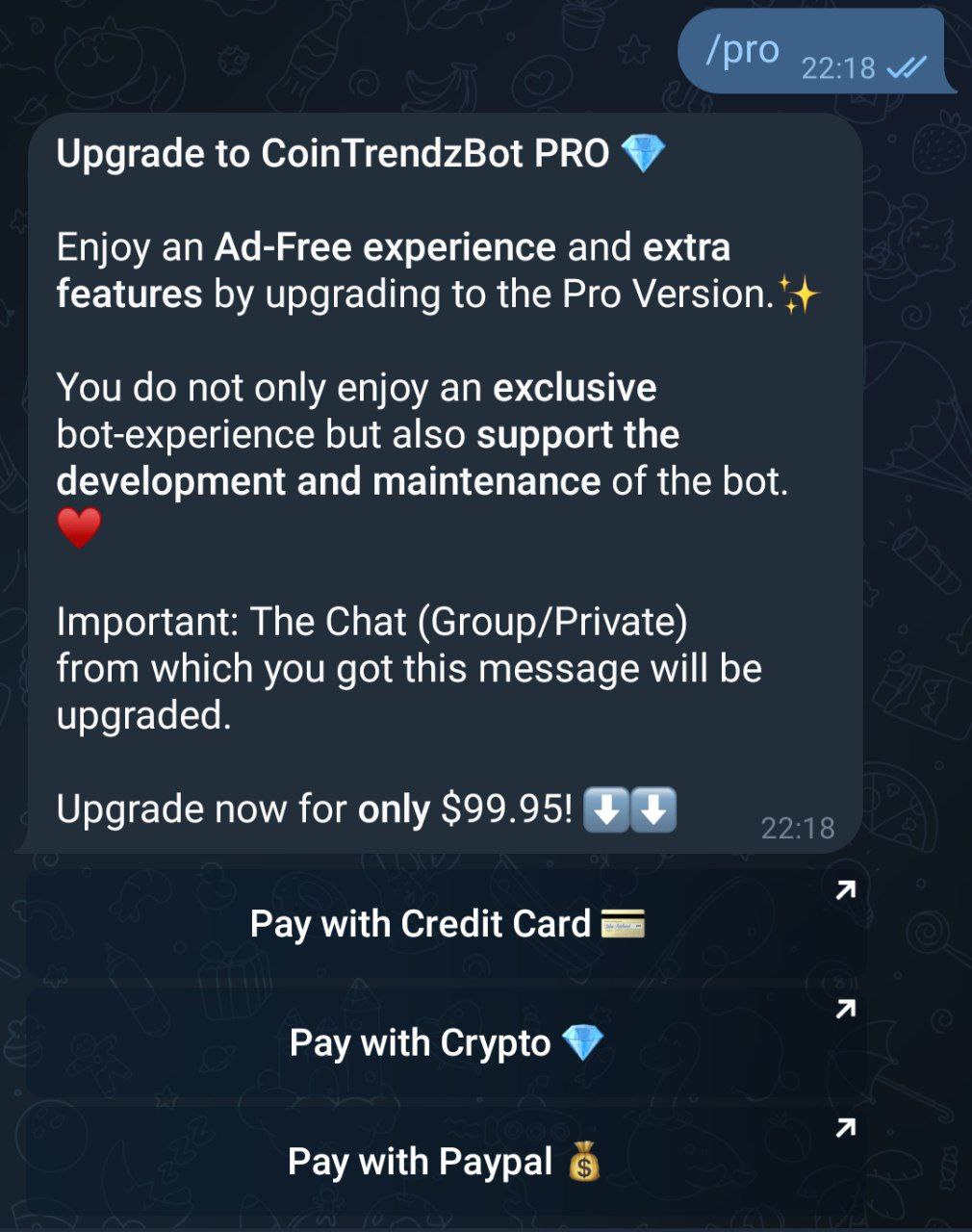 If you want to upgrade a group, add @CoinTrendzBot to your group and type /pro.
Start CoinTrendzBot Now