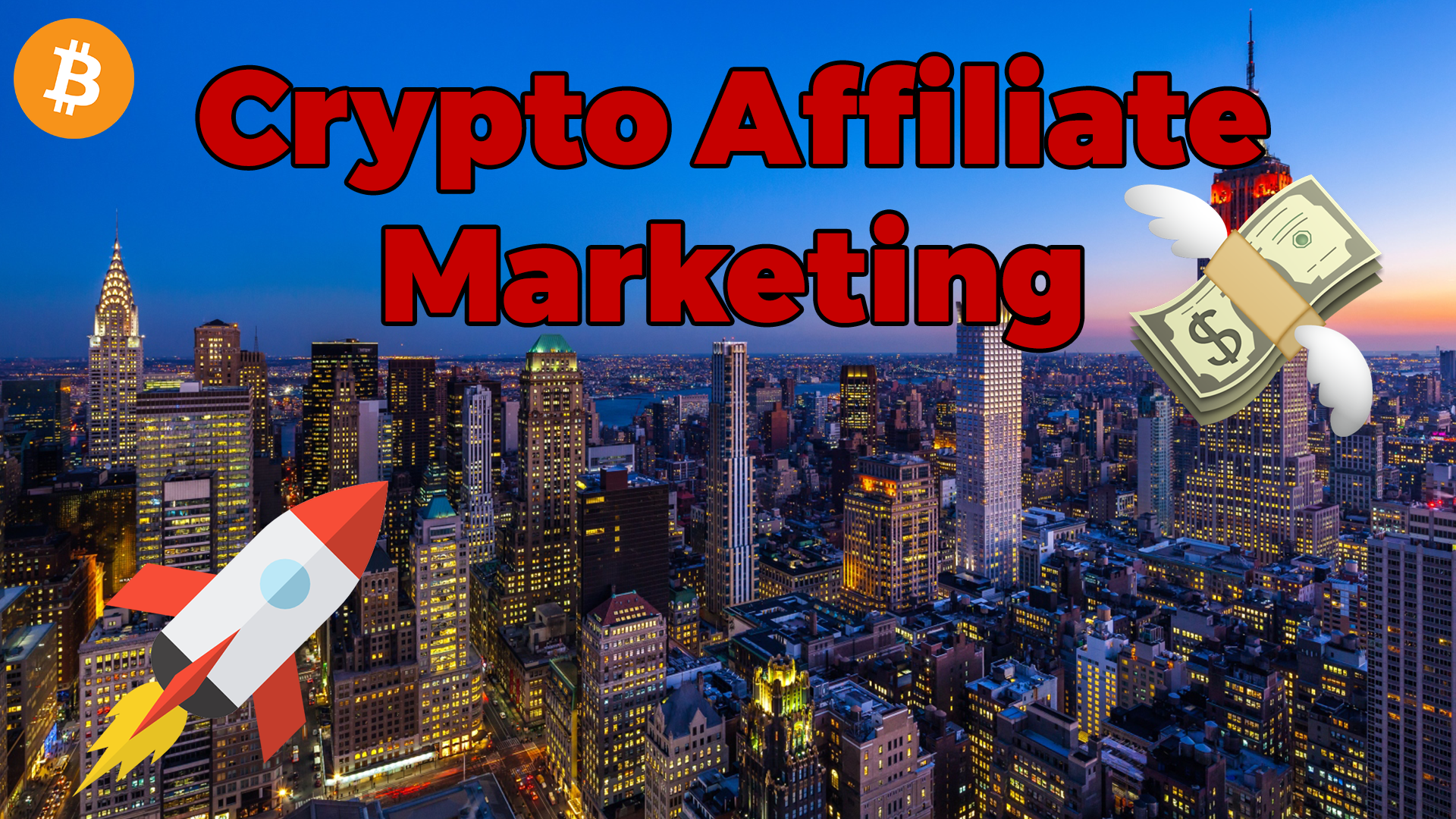 Starting a Bitcoin / Cryptocurrency Affiliate Business is a wise move, because there is so much demand in this huge new crypto niche. In this post we will review some of the most promising & best crypto referral programs out there.
With some of these cryptocurrency affiliate marketing programs, i am making more than $5,000 a month already!
Crypto Affiliate Programs =/ Ponzi Scheme
First, we need to clarify that Crypto Affiliate Programs are NOT the same as scam Ponzi Schemes. Some people still do not get the difference, but Ponzi Schemes like "Bitconnect" are straight out scams and have nothing to do with regular affiliate marketing. Huge companies like amazon are successfully using affiliate marketing programs to advertise and build their customer base.
Changelly Affiliate Program
Changelly is another really decent website where people can exchange their fiat money for a wide range of cryptocurrency from bitcoin to dogecoin. It will search for the best exchange rate and then purchase them for you. Its basically an instant cryptocurrency exchange which has some of the best crypto-to-crypto rates on the market.
The affiliate program is pretty cool as well, offering affiliates a 50% revenue share for the life of the customer you refer to them. They pay you 50% of the commission they earn on deals made by the user.
Whats the Payout Schedule of Changelly?
They pay you in bitcoin and normally its the day after the transaction is made by your referred user.
Binance Referral Program
Binance is one of the biggest & best cryptocurrency exchanges in the world with billions of daily trading volume. They over a wide variety of different cryptocurrencies and are a super reliable & fast exchange. Binance is probably one of the securest exchanges out there aswell.
The Binance Referral Program is pretty lucrative aswell, offering a 20% share of the fees produced by your referrals. That means, if a referral trades $10,000, you will receive 20% of the fees that have been generated.
Whats the Payout Schedule of Binance?
They pay you in whatever token has been traded by your referrals. You receive the comission in real-time!
Coinbase Referral Program
Coinbase is an extremely customer-friendly crypto exchange featuring the main big cryptocurrencies. On Coinbase its easy for newbies to buy Bitcoin, Ethereum and Litecoin.
Coinbase Referral Program is quite decent aswell and both parties will benefit from it. When you invite a friend to coinbase and he initiates a buy or sell of $100 USD or more within 180 days of opening his or her account, you both will receive $10 worth of bitcoin as a referral bonus.
Whats the Payout Schedule of Coinbase?
They pay you in Bitcoin and you will receive the Bitcoin Referral Bonus once your friend traded more than $100.
LOCALBITCOINS AFFILIATE PROGRAM
LocalBitcoins is a person-to-person trading site for bitcoin. This platform allows users from many different countries to use their exchange platform.
LocalBitcoins offers a 20% commission for your affiliates directly to your Local Bitcoins wallet. If you refer both a buyer and seller, you will get a commission from both referrals for 40% of the total transaction.
Whats the Payout Schedule of Localbitcoins?
This site pays daily directly into your LocalBitcoins wallet. The only limitation of this affiliate program is that the maximum commissions you will receive from each of your affiliates are three months.
LEDGER WALLET AFFILIATE PROGRAM
Ledger wallet is a hardware wallet for storing your Bitcoin and Altcoins safely and securely. They are a big player in this market and give buyers a wide range of different models.
They are offering their affiliates 15% commission on the net sale which is the highest of all the hardware wallet affiliate schemes.
Whats the Payout Schedule of Ledger?
They pay monthly and they pay you in BTC straight to your Bitcoin address, which you will need to provide them with when you sign up.
Whats the best Crypto Referral Program? | Conclusion
I definitely like Binance & Coinbase the most. Both crypto exchange platforms are huge and here to stay.
Binance is great, because you will not only get a onetime comission, but a lifetime comission depending on the trading activities of your referred friend.
Coinbase is a perfect exchange to introduce new people to the crypto space. Invite your friend with your referral code and you will both get $10 worth of Bitcoin! Win, Win.
Signup for Binance: Binance.com
Signup for Coinbase: Coinbase.com